Eriko on the red carpet at a 2007 halloween event
This site is dedicated to the amazing Eriko Tamura!
Eriko Tamura is quickly emerging as one of Hollywood's most sought after new talents. Having starred in over 20 films and television series in Japan, Eriko recently moved to Los Angeles to join the cast of NBC's hit drama "Heroes". She has also landed the lead role of Mai in 20 Century Fox's feature "Dragonball" (due out Spring 2009) based on the popular anime series "Dragonball Z".

Eriko began acting at the age of 13 and in addition to her career in film and television, Eriko is also an accomplished singer in Japan. She has released 10 albums and 15 singles throughout her career with Japanese record label Toshiba EMI. She has been called the "Britney Spears of Japan" in the music industry and her popularity resulted in a series of more than 50 cartoons (Legendary Idol Eriko) based on her life.
---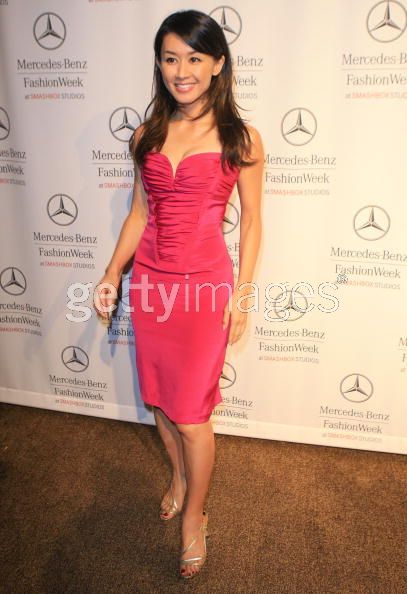 Eriko at an L.A. fashion week event
Eriko to star in 20 Century Fox's "Dragonball"
Filming has wrapped on 20 Century Fox's feature film "Dragonball" in which Eriko plays the lead role of Mai. It is a live action version of the popular anime series "Dragonball Z." Eriko stars alongside War of the World's Justin Chatwin and Buffy the Vampire Slayer's James Marsters. The film is due out in the Spring of 2009.
---
Heroes: Villians (Season 3) to begin September 15, 2008!
No word yet if Eriko will be a part of the third season but we hope to see Princess Yaeko return!
---
Legendary Idol now airing in Italy and Spain!
Eriko's anime series in Japan, Legendary Idol Eriko, has been translated and is now being aired in Italy and Spain. Check out some clips:
Legendary Idol Eriko in Italy
Legendary Idol Eriko in Spain
---
Legendary Idol Eriko airs in the Middle East!
Legendary Idol Eriko, the anime series based on Eriko's life has been translated into Arabic and is now airing in the Middle East! Check it out:
Legendary Idol Eriko in the Middle East